Following last week's bulletin, I share some ideas on how to implement and carry out situational awareness when responding to an incident.
Last week we talked about the process of situational awareness during an incident and how all the activities come together to achieve good awareness of the situation we are managing an incident within. Today I thought I would share some ideas about how to actually implement and carry this out when responding to an incident. While looking at theoretical models of situational awareness, I found a number of papers on the subject, but I have not yet seen much written on how to achieve this during an incident. I would be happy to receive any information on how to implement situational awareness from the readers of the bulletin.
As we saw last week, situational awareness as defined by Endsley: 'is the perception of the elements of the environment within a volume of time and space, the comprehension of their meaning, and the projection of their status in the near future'. In this bulletin, I want to explore how this happens and who in the incident team is responsible for carrying it out. Please note, that this is very much a work in progress so again any thoughts and comments gratefully received!
These are what I think are the tasks which need to be carried out and by whom: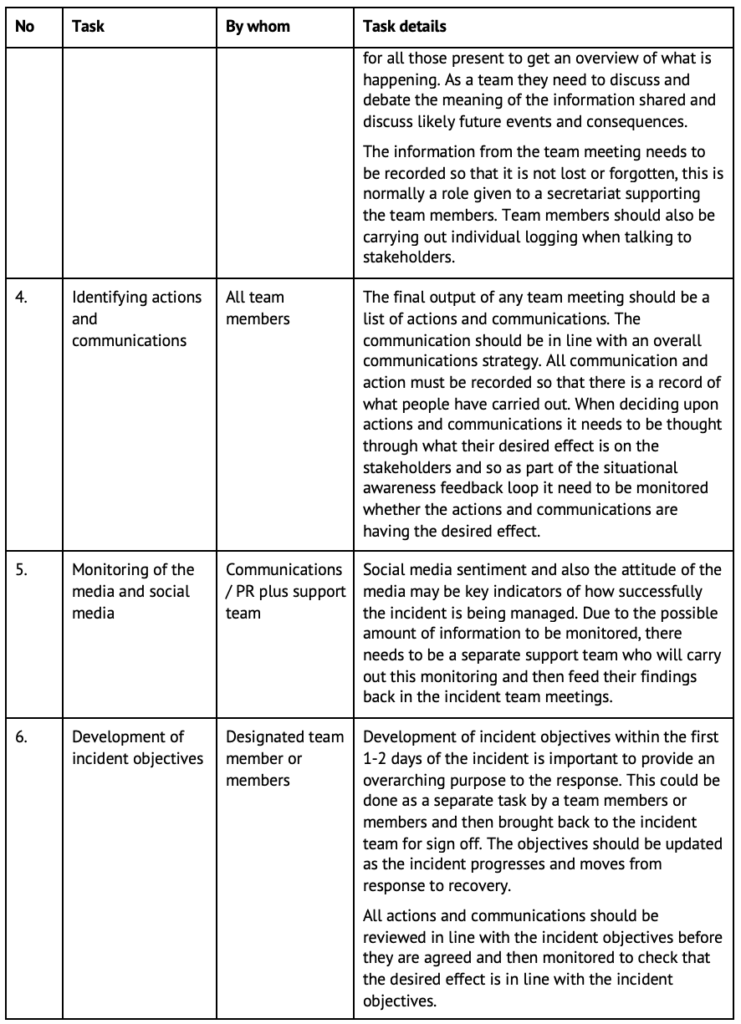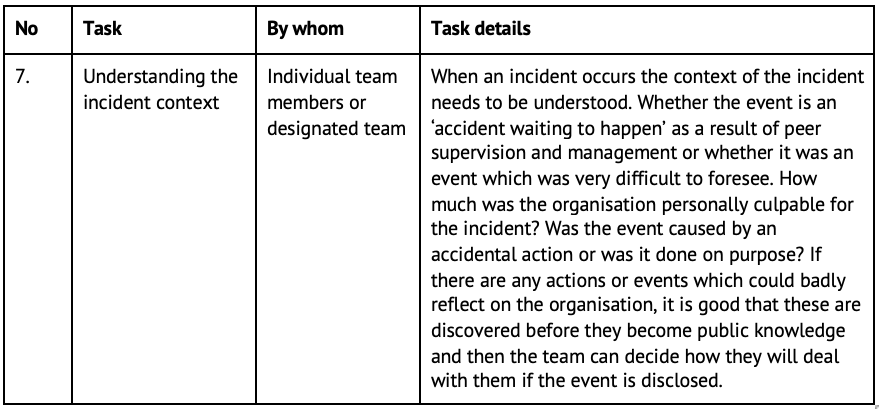 Situational awareness needs to be built into your incident response procedures and all members of the team should be trained in its theory and practice. Some situational awareness comes naturally but I think that sometimes information has to be sought or actively pursued to make sure that a whole picture is achieved, and that level 3 awareness is obtained.