Operational Resilience: how can we help?
PlanB Consulting can help organisations meet their FCA and PRA Operational Resilience regulatory requirements and "to prevent, adapt, respond to, recover and learn from disruptions".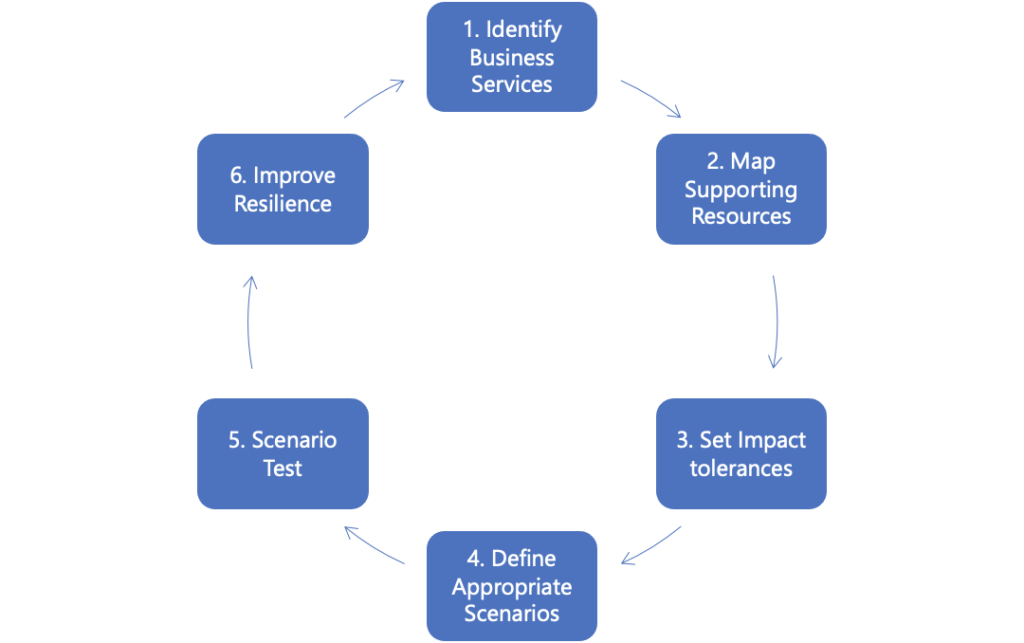 Identify Business Services – PlanB has conducted hundreds of business impact analysis, let us help you identify your 'important business services' as required under the regulations. This may include working with your outsourced partners where they provide 'important business services'.
Map Supporting Resources – Let us use our experience in 'Analysis' to help you identify the resources which underpin the essential business services. We can provide specialist software for process mapping if required.
Set Impact Tolerances – Let us show you how to define your Impact Tolerances for each essential business service. Each tolerance should consist of a specific outcome and a time frame. 
Define Appropriate Scenarios – PlanB Consulting can assist you to define 'plausible but extreme' scenarios. Our blog shows how we will define and frame the scenarios. The blog can be found here.
Scenario Test – We have experience in writing, running and reporting on scenario tests for financial clients. During the exercise we will help you identify the impact of the scenario on business services and their supporting resources. We will also work with the exercise team to ascertain the scenario impact on their set impact tolerances and see if they were breached. PlanB understands the difference between 'normal' exercises and the exercises required for Operational Resilience.
Improve Resilience – An outcome of the scenario test is identifying areas where the resilience of the organisation can be improved.
We have written several articles on Operational Resilience including "Writing Incident Scenarios: An Operational Resilience Trend Returns" and "Operational Resilience: Is it just business continuity done properly?".