A tabletop exercise (also referred to as a scenario exercise in the Business Continuity Institute's Good Practice Guidelines, 2018) is a simple, straightforward way to exercise a response plan and provide an opportunity for incident management teams to practise responding. It is a discussion-based solution that allows the team to explore the impacts and issues associated with a chosen scenario. It is important when developing a scenario, to consider the contents of the plan being exercised, and the members of the team that will be part of the session to ensure that everybody has a chance to participate, and the exercise has the desired outcome.
At PlanB Consulting, we work closely with our clients to develop an exercise which is tailored to their plans and processes whilst ensuring that the scenario is engaging and thought-provoking. In the past, our scenarios have been centred around cyber incidents such as ransomware attacks and data breaches, however we have also delivered exercises around more traditional threats such as loss of building and loss of staff. We write, deliver and facilitate table-top exercises, providing an insightful report following the event which outlines observations and recommendations for future improvement.
We commonly use our Media Incident Training Simulator (MITS) to deliver injects during table-tops, showing participants news articles or tweets relating to the incident and prompting discussion. This is a more creative way to progress the scenario as opposed to just showing inject points on a PowerPoint presentation. See Figure 1.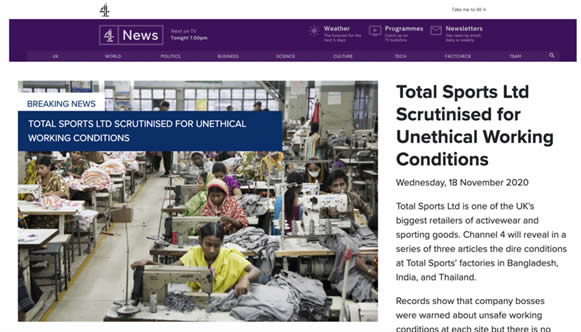 To enhance realism, the exercise can be conducted in the actual response location with the room set up board style. It may also be run in real time, or more commonly will include time-jumps to allow the team to explore the long-term issues associated with the scenario.