A case study example of this is Exercise 'Pelican Storm' – a hurricane excavation exercise carried out for the Government of Belize.
Charlie Maclean-Bristol – as part of the Joint Civil Military Cooperation Group (JCG) – was Project Manager during the organisation's annual overseas exercises in 2008. The JCG is the Territorial Army's unit whose role is to facilitate civilian military coordination.
The exercise involved the planning for and then running a Hurricane evacuation plan in Belize. The Exercise 'Pelican Storm' was planned on behalf of NEPO the National Emergency Planning Organisation.
The first two weeks of the exercise involved Territorial Army personnel interviewing local NEPO personnel, non governmental aid organisations and local government to provide 'ground truth' for the exercise scenario.
Using the material gathered by the JCG members an exercise was prepared. Its aims were to look at the strengths and weaknesses of the hurricane evacuation plan and where flaws were found, get the delegates to come up with local solutions.
The exercise was attended by over 80 personnel and took place over 2 days. A major success, it culminated with a presentation to Government Ministers on its findings.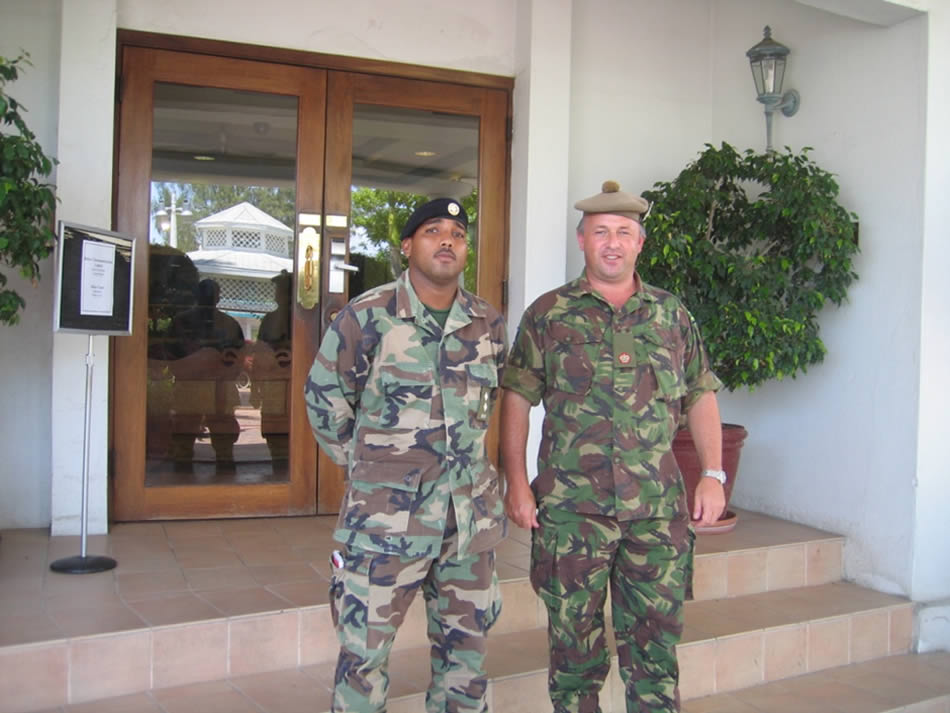 Figure 1 Charlie Maclean-Bristol with a member of Belize's forces outside the countries Emergency Planning Headquarters